Cindy, this is posted for you in your time of need. :)
WARNING: I am not responsible for any negative effects on waistlines or hips.
Better Than The Box Brownies Recipe
This is perfect for boxed brownie lovers — the dense, moist and fudgy texture is not all that different from what you can expect from the boxed mixes. It get's better, too. This recipe makes richer, more flavorful brownies — without any fuss. They are one-bowl and come together in minutes. There's also a good chance you already have the ingredients on hand.
Forget Melting Chocolate, Make Cocoa Brownies
The recipe is slightly adapted from Alice Medrich's Cocoa Brownies found in many of her cookbooks.
Medrich is a genius when it comes to chocolate. Search "brownie recipes" on Google and you'll see that many recipes call for chocolate that's melted into butter, then mixed with sugar, eggs and flour. (Not that they aren't delicious, too).
This recipe is different — and smart.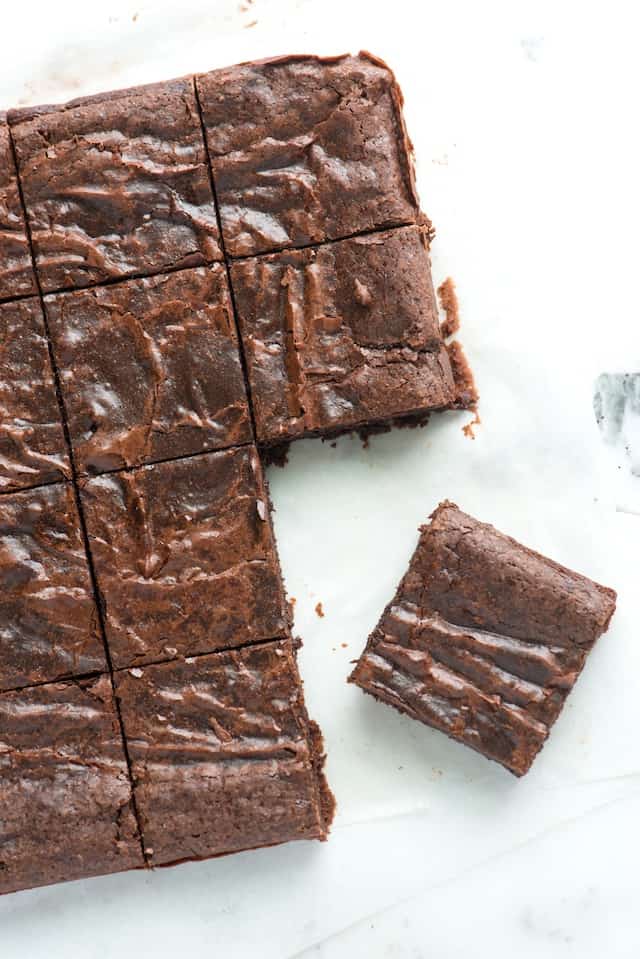 Instead of using chocolate, Medrich calls for cocoa powder.
In removing the chocolate (as well as the fat and sugar that goes along with it), she was able to fine-tune the brownies so that the middles were softer and moist and the tops were shiny and candy-like.
The recipe is pure gold.