We have left the South Yorkshire Navigations, spent 5.5 miles on the New Junction Canal (its entire length), and then went onto the Aire and Calder Navigations and the River Aire. We left the River Aire behind when we entered the Selby Canal.
We moored at the town of Selby for a couple of days to enjoy the wonderful older architecture, see the sights and do some restocking of the larder.
We are currently, and have been for the last 3 days, tied up at Naburn Lock and are about five miles from our final destination of York. We don't need to be in York for a few days yet.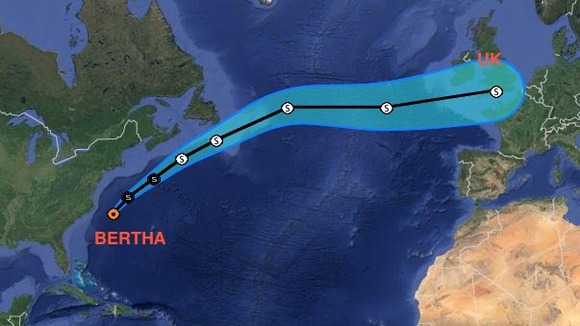 So, why are we here so early I hear you ask. Thank hurricane Bertha for that. The UK has been visited by the high winds and rains associated with the tail end of Bertha. At one point there were over 40 flood warnings issued for various areas. All of this made the River Aire too tricky to be allowed on after last Sunday and it was expected that, taking into account run off, the river might not have been navigable until this coming Sunday. That would have been too late for us. So, we came early.
The River Aire winds its way between high flood banks, so most of the surrounding countryside is not visible when you are on the water. However, there is entertainment. The grebe are common on the river and it is fun to watch them as they dive under the water, disappearing for what seems like forever, until they come back up yards away. Only to do it again.
Historically, beginning in 1700 the River Aire was used to take the coal from the coalfields in Yorkshire to market. On their return trip the boats brought wool, wheat (which is called corn here), and other produce.
As time when on the commercial vehicles increased in size and the size of the locks had to increase to accommodate them. The result: the locks are HUGE . The good news, all the work is done for you by turning a key and pressing the correct buttons in the correct sequence. I do believe a girl could get used to this!
As with the river Trent, portions of our journey here have also been on a canal that bypasses the unsafe areas of the River Aire. This canal is called the Aire and Calder Navigations. While on the Aire and Calder you go past the town of Knottingley. Knottingly's claim to fame is that at one point in time its glass works manufactured all the class containers used in England! Now, it only manufactures perfume bottles. Too bad.